VHP Mobile Solutions
Enhance your existing VHP Software with smart mobile tools with various functions.
VHP Mobile is delivering high-tech on the go!
VHP Mobile Check-In
VHP Mobile Check-In allows the hotel staffs to check-in guests from virtually any location without any queue, increasing the service quality by enhancing personalization and communication with the guests.
VHP Mobile Housekeeper
The VHP Mobile Housekeeper is designed to help alleviate Housekeeping staffs tasks and to speed up the work pro-cess. Functions such as changing room status, room queue, rninibar posting, lost & found, tasks sheets, perfor-mance reporting etc. can be operated, viewed and allo-cated on real time basis from mobile device.
VHP Mobile POS
As an extension of the VHP Restaurant module, the VHP Mobile POS is designed to simplify the order taking pro-cess while being on-the-go.The user can easily find an empty table for the guests, create new orders, store and send the order details directly into the kitchen from the tablet.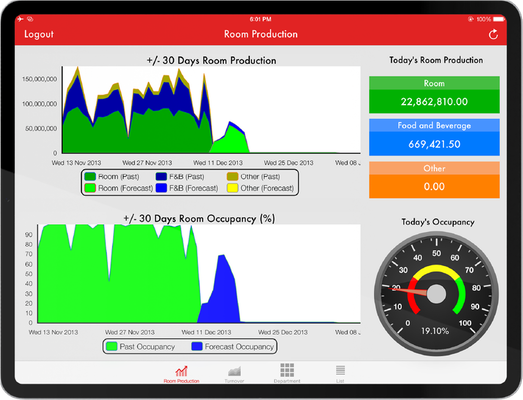 VHP Mobile iDashboard
The VHP Mobile iDashboard is a powerful platform that allows the hotel's managerial level and / or owners to identify trends, monitor the hotel's performance and track sales at-a-glance from their mobile device.